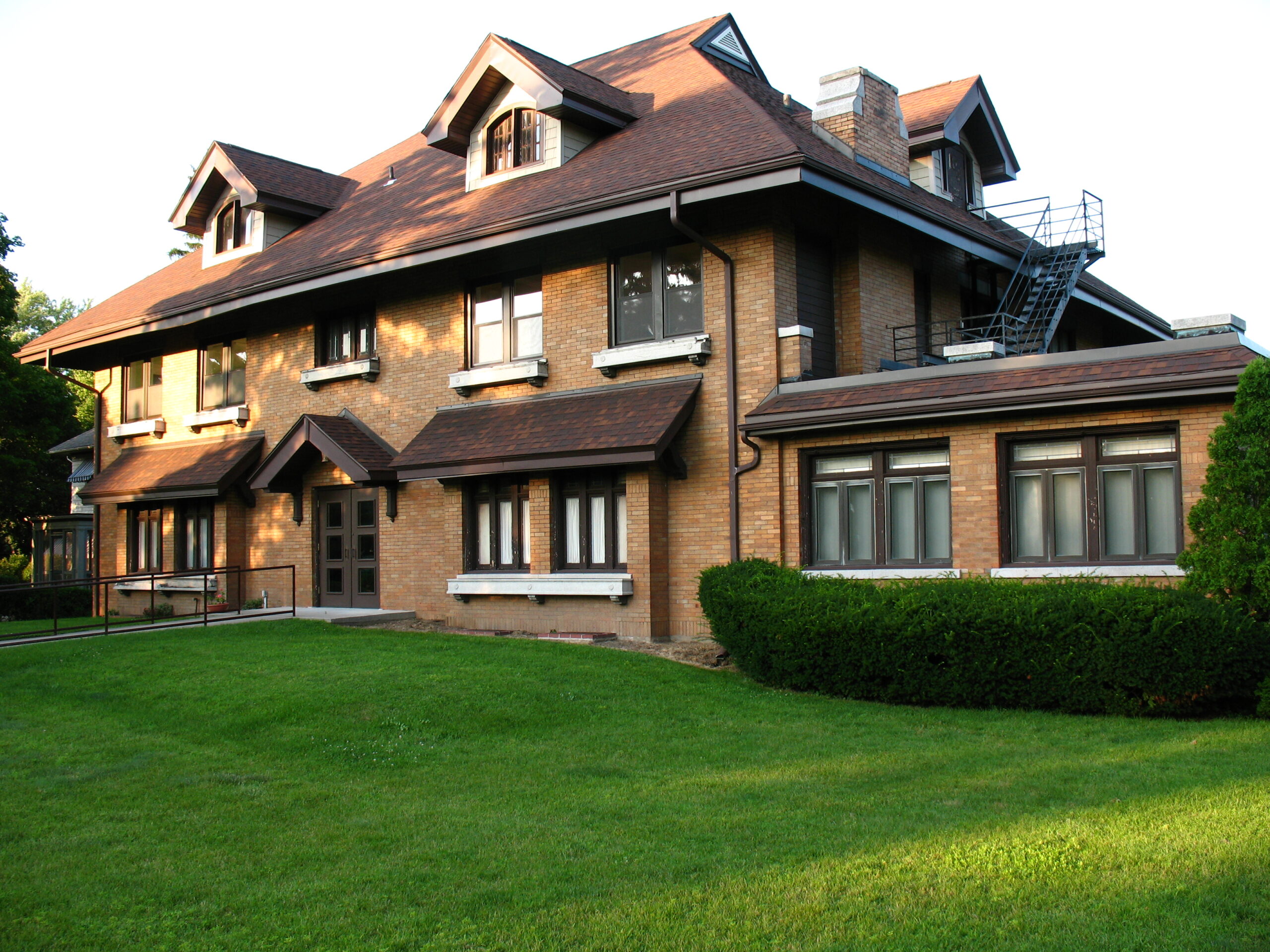 *Our Irondequoit Building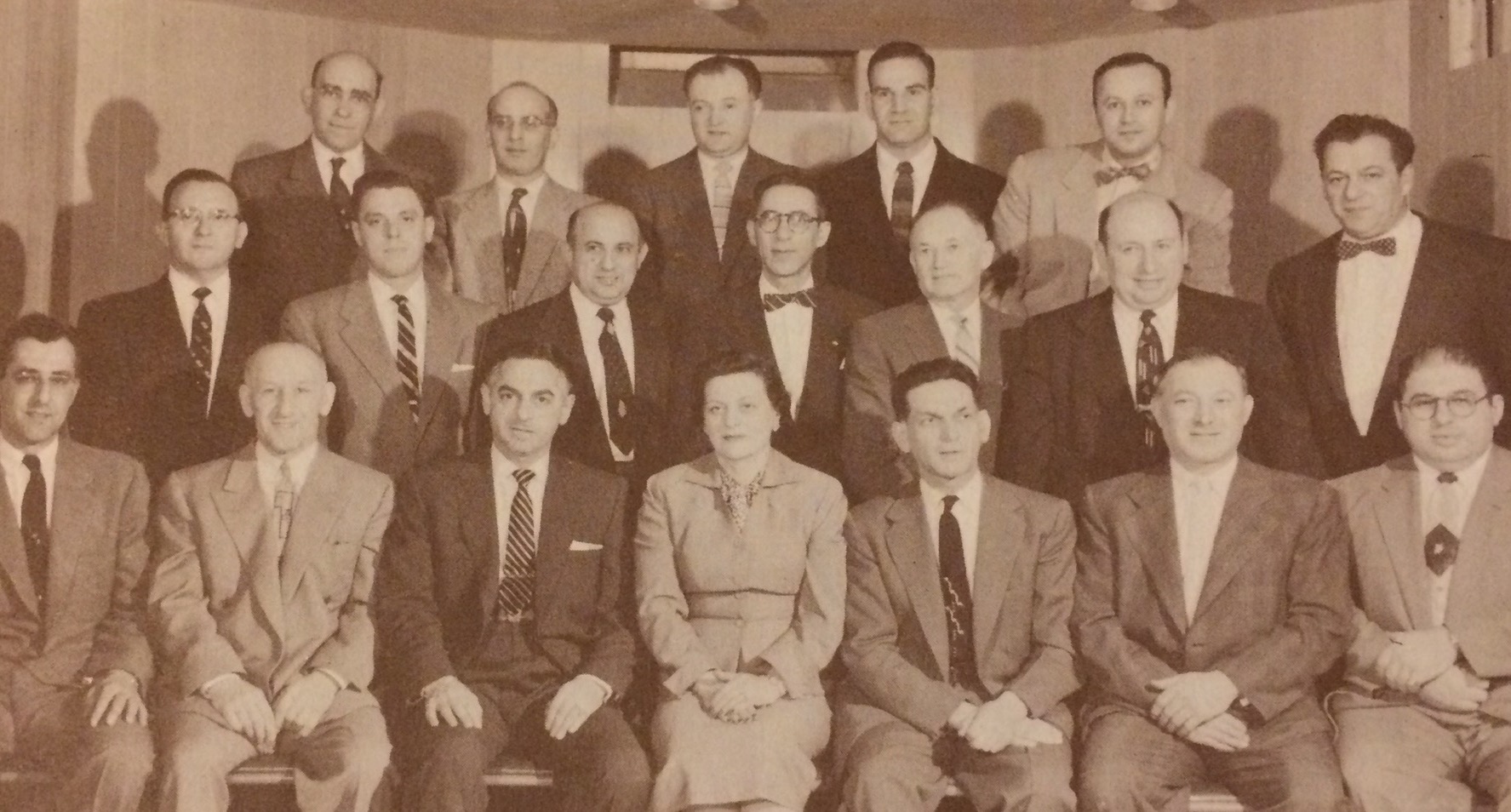 **Our 1953 Board of Trustees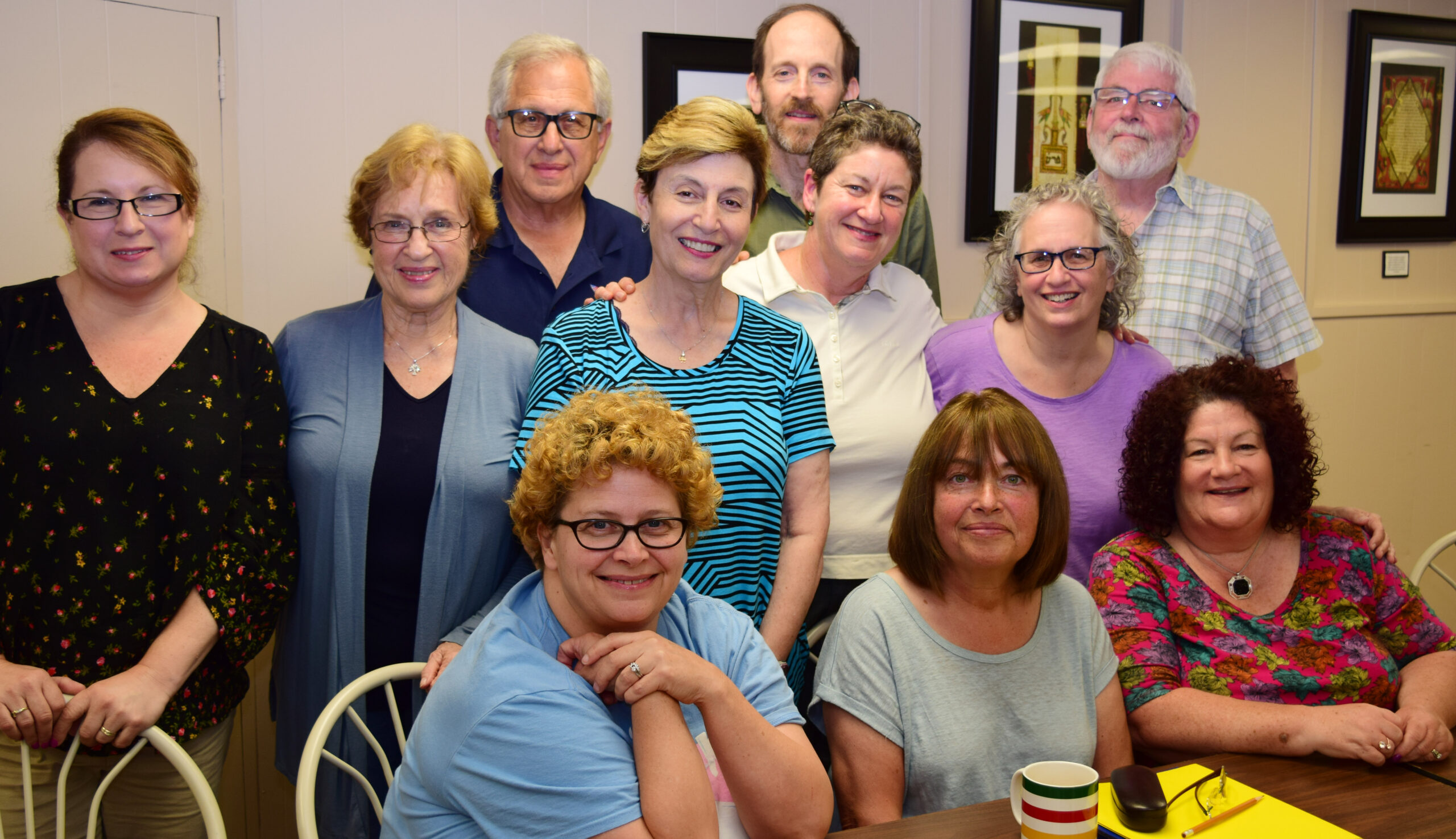 ***Our 2018 Board of Trustees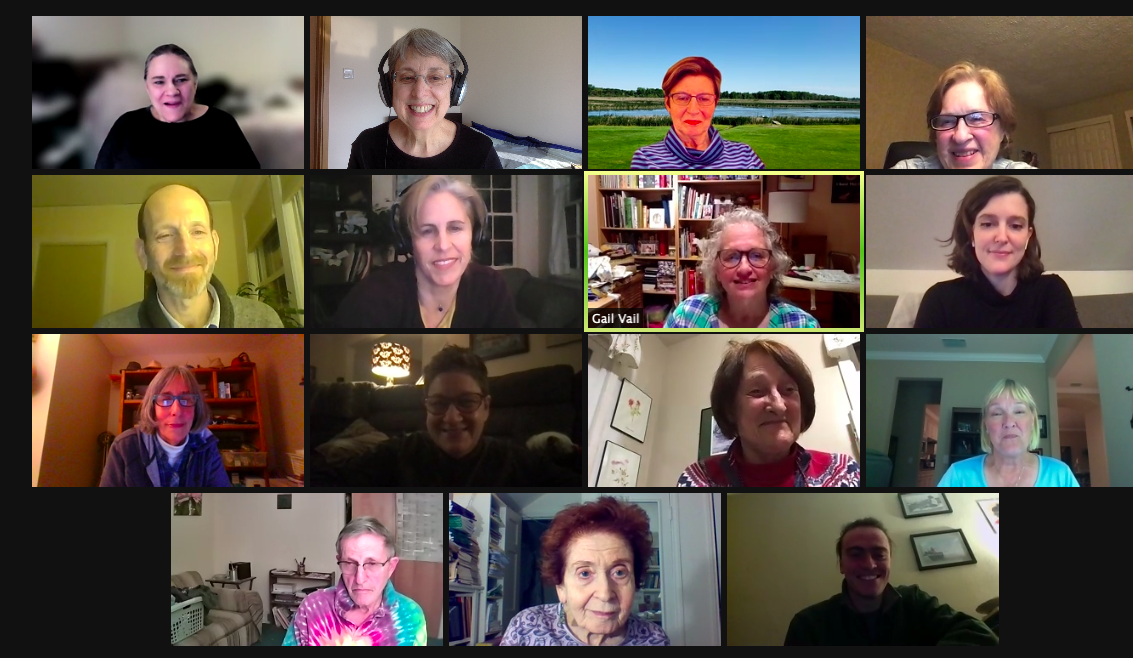 **** Our 2021 Board of Trustees in the time of Zoom
Temple Emanu-El was established in 1953
Roy Rosenberg, who was a student at Hebrew Union College in Cincinnati at the time, conducted the first High Holidays services in September, 1953. Until November, 1954, services and events were held in rented rooms in various churches. In the spring of 1954, the congregation voted to purchase a 17-room home at 2956 St. Paul Blvd in Irondequoit. On November 14, 1954, even though remodeling was not yet finished, a consecration service was held at the new building. As part of the service, Rabbi Philip Bernstein of Temple B'rith Kodesh of Rochester presented a Torah salvaged from nazi Germany to Temple Emanu-El. Click here to view the original November 13, 1954 Democrat and Chronicle article describing the consecration service. Immediately after his ordination, the congregation voted to offer Rabbi Rosenberg the position of our first permanent rabbi. In December, 2020, our congregation voted to move to space in the Jewish Community Center at 1200 Edgewood Ave in Brighton. Because of the pandemic, we will not fully settle in to our new space for some time.
Our Rabbis
We have been blessed by having rabbis who have inspired us, taught us, and guided us over the years. We are grateful to:
Rabbi Rosenberg(1930-2001) was our first rabbi and was with us from 1953 up to the late 1950's.
Rabbi Benjamin Marcus
Rabbi Marcus was with us in the late 1950's.
Rabbi Bon Ami
Rabbi Bon Ami was our rabbi during the early 1960's.
Rabbi Levine (1932-2016) spent eight years with us in the 1960's and early 1970's, and is particularly remembered for his participation in the civil rights movement.
Rabbi Hermann was with us for four years in the early 1970's.
Rabbi David Spitz
Rabbi Spitz was with us in the mid-1970's.
Rabbi Blank was with us for eight years in the late 1970's through the early 1980's. He is currently a member of the Board of the Mosaic Law Congregation in Sacramento, CA. Click here to see an article in their July, 2020 congregational bulletin that describes what he's been up to since he left us.
Rabbi Herzbrun (1943-2015) was with us from the mid 1980's through 2014 – almost 30 years! Click here to read Rabbi Herzbrun's moving sermon about the events of September 11, 2001.
Rabbi S. Robert Morais
Rabbi Morais served as our Interim Rabbi for one year from 2014-2015.
Rabbi Setel is our current rabbi and has been with us since 2015.
Our Mission
Temple Emanu-El's mission has always been to offer our community a wide variety of programs and services that help celebrate our connection to the Jewish tradition: worship services, holiday celebrations, education for adults and kids, social action, and just plain socializing. In addition, there have been many special programs such as Israel Bond brunches, participation in Pride parades, attendance at Union for Reform Judaism events, Shabbat retreats, sponsoring a Laotian family after the Viet Nam war, and putting on Jewish concerts from klezmer to rock.
Notes

*Our Irondequoit building was built in c. 1919. The architect was Joseph Oberlies and the house was originally built as a private residence for Adam Norwich, a clothing company executive. The building was later used in the 1930's? – 1949 as the rectory of St. Margaret Mary's Catholic Church. The Catholic church sold the rectory in 1949 to Wallace J. Geck, who owned the building until 1954. A Democrat and Chronicle article from April 16, 1954 reported on the sale of the building, saying, "Geck, a Catholic and member of St. Margaret Mary's parish, said he had no intention of selling the house until he was approached by the [Temple Emanuel-El] congregation. Geck said he agreed to sell because he approved of the building being used as a house of worship. Temple Emanu-El's congregation, which has been holding services in Unity Recreation Hall across the street, recommended to move to occupy the old Norwich house." The subsequent renovations to the building were designed by mid-century architect Michael DeAngelis. (Thanks to Cynthia Howk, Architectural Research Coordinator at The Landmark Society of Western New York, for this history.)
**1953 Board of Trustees: Seated, left to right: Harry Hamberg, Louis Goodman, Burton Greene, Sylvia Schulman (aka Mrs. Abe Schulman), Sol Balkin, Harry Finegold, Morton Brodsky; middle row: Hyman Maas, Charles Green, Norman Belfor, Max Brodner, Maurice Melin, Mike Sapozink, Shephard Byer; top row: Robert Fleisher, Garson Cohen, Julian Zweig, Arthur Kaufman, Sidney Lasser. Not present: Peter Mintz.
***2018 Board of Trustees: Seated, left to right: Charlene Sommers, Randy Perlson, Brenda Mudd; standing: Hillary Harter, Barbara Silverstein, Morrey Goldman, Judy Greenstein, Jon Rubin, Denise Lippa, Gail Vail, George Madden. Not present: Rosanne Cohen, Jule Rayburn, Carl Wetzstein, Mel Yessenow.
****2021 Board of Trustees in the time of Zoom: Top to bottom, left to right: Rabbi Drorah Setel, Leslie Schwartz, Judy Greenstein, Barbara Silverstein, Jonathan Rubin, Daniella Mendenhall, Gail Vail, Molly Tarbell, Stefani Burbank, Denise Lippa, Cathy Leora Dayan, Susan Vinocour, Carl Wetzstein, Elaine Greene (guest), Ian Layton. Not pictured: Brenda Mudd.
To return to the Home page, click here.