L'Shanah Tovah! Happy New Year!
Well, not quite yet. Erev Rosh HaShanah falls on Sunday evening, Sept 25 this year, while Erev Yom Kippur falls on Tuesday evening, Oct 4. But we're starting our planning now so mark your calendars!
All of our High Holidays services and events are free and open to everyone. [There's a few housekeeping details to mention – click on the button below for complete information.] We hope you'll join with us as we celebrate this important season of the Jewish year. 
---

Four Tuesday mornings at 11am in the Erdle Lounge at the JCC
Aug 9 – History
Aug 16 – Holidays
Aug 23 – Lifecycle
Aug 30 – Spirituality
The course will be taught by Rabbi Drorah Setel. It is co-sponsored with Lifespan, open to all, and free of charge. [Photo curtesy of freepik]
---
Aug 12, 6pm, in the Dawn Lipson Canalside Tent at the JCC
Our Shabbat Service will be led by Rabbi Drorah Setel and rabbis from Temples Sinai and B'rith Kodesh. Our accompanists will be Temple Emanu-El's cantorial soloist Charlene Sommers, and the Temple Emanu-El band: Rabbi Sandra Katz, Professor David Schwartz, and Phyllis Clayton. The service will be followed by a picnic dinner.
---
Sunday, Aug 21, in the Dawn Lipson Canalside Tent and the playground behind the JCC
We welcome friends and newcomers to meet our Temple family on a summer afternoon.
11:30am – coffee meet & greet for families with young children
12-2pm – food & outdoor games for all
We'll provide snacks and drinks. Please bring a dairy/vegan dish (no meat, poultry or shellfish please) to share. All are welcome!
---
Sunday, Aug 28, 7pm in the courtyard at the JCC 
The new moon of Elul marks Rosh HaShanah l'Behemot, the New Year for Animals. We'll celebrate by studying Perek Shirah, an early medieval poem that details the unique song of each animal, learning a blessing for our animal companions, and sharing our own significant connections to animals. Please bring songs, stories, pictures and/or mementos related to animals. All are welcome!
---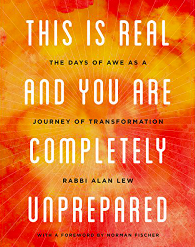 Four Wednesday evenings at 7pm in our Temple Emanu-El Library at the JCC
Aug 31; Sept 7, 14, 21
Rabbi Drorah Setel will lead us in discussions based on Alan Lew's Book, This Is Real and You Are Completely Unprepared: The Days of Awe as a Journey of Transformation. Handouts will be provided. The course is open to all and free of charge to our members. Guests and visitors are warmly welcome; we ask that you make a donation from the heart.
קהילת עמנו אל
K'hilat Imanu El – Our Emanu-El Congregation
תקון אולם
Tikkun Olam
Mending the World
Shalom and thanks for visiting our Temple Emanu-El website
We are a Reform Jewish Congregation in Rochester, New York. Our members are Jews by birth, Jews by choice, and those drawn to Judaism, including multiracial, LGBTQ+, and interfaith households. We see ourselves as a family, where everyone's participation is sought and appreciated. We invite you to attend our services and events, and share in our warm, informal approach to Reform Judaism.
This week at Temple Emanu-El
Friday, Aug 5, 6pm in the courtyard at the JCC (with Zoom option)
Saturday, Aug 6, 9:30am and 10:35am
Tuesday, Aug 9, 9am at the Nutcracker Family restaurant
Tuesday, Aug 9, 11am in the Erdle Lounge at the JCC
Tuesday, Aug 9, 7pm
Our Covid-19 Policy
We value the health and safety of all who worship, celebrate, and learn with us. We want to take care of each other and are particularly conscious of protecting the most vulnerable among us. For that reason we ask that all attendees to any of our in-person services, celebrations, and events bring proof of COVID vaccination and wear masks.
Thank you for your understanding and cooperation.
Rabbi Drorah Setel's Aug 3, 2022 Message
This Sunday marks the observance of Tisha b'Av (the 9th of Av) on the Jewish calendar. A fast day commemorating the destruction of the First and Second Temples in ancient Jerusalem, Tisha b'Av was generally ignored by early Reform Judaism, which rejected any belief in the restoration of the Temple and its sacrificial rites. Raised in a classical Reform congregation, I had never heard of Tisha b'Av before going to Jewish summer programs as a teenager.
Read Rabbi Setel's Entire Message
Also from Rabbi Setel
Here are Jewish resources for those wishing to respond to the situation in Ukraine:
HIAS –
www.hias.org
. HIAS is a refugee aid organization currently working with the Kyiv-based NGO Right To Protection (R2P), which has 162 staff members on the ground as well as organizations taking in refugees in Poland and Moldovia.
World Union for Progressive Judaism – www.wupj.org. For those wishing to donate specifically to the Ukrainian Jewish community, consider giving to the WUPJ Ukraine Crisis Fund.