קהילת עמנו אל
K'hilat Imanu El – Our Emanu-El Congregation
תקון אולם
Tikkun Olam
Mending the World
---

Shalom and thanks for visiting our Temple Emanu-El website
We are a Reform Jewish Congregation in Rochester, New York. Our members are Jews by birth, Jews by choice, and those drawn to Judaism, including multiracial, LGBTQ+, and interfaith households. We see ourselves as a family, where everyone's participation is sought and appreciated. We invite you to attend our services and events, and share in our warm, informal approach to Reform Judaism.
---
Join Us for These Special Programs

Spirituality of the Prayerbook
Tuesday mornings: June 6, 13, 20, 27
11 am in person in the Erdle Lounge at the JCC
In these four sessions we will learn about the structure of Jewish prayer and explore the spiritual teachings underlying Jewish worship. All are welcome and no previous knowledge is necessary.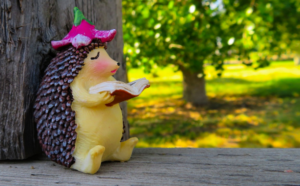 Books and Bagels in the Park
Join us on Sunday, June 18 at 11am for our annual book discussion in Seneca Park: enjoy the sunshine, the company, the ducks, the geese, and the beautiful swans. Bring a book you have already read or just join the discussion. Bring a lunch and a chair, and look for us by the pond. For more information, contact Carl (carlwetzstein38@gmail.com, 561-699-1494). [Image by ErikaWittlieb curtesy of Pixabay]
Coming Up at Temple Emanu-El
Tuesday, June 6, 11 in the Erdle Lounge at the JCC
Tuesday, June 6, 7:30pm via Zoom
Wednesday, June 7, 7 – 8:30pm via Zoom
Friday, June 9, 6pm in person in the Memorial Courtyard at the JCC – Zoom option available
Saturday, June 10, 10 and 11:05am via Zoom
Saturday, June 10, 7pm
Tuesday, June 13, 9am at Riki's Family Restaurant
Tuesday, June 13, 11 in the Erdle Lounge at the JCC
Tuesday, June 13, 7pm via Zoom
Wednesday, June 14, 7 – 8:30pm via Zoom
See Our Full Calendar of Services and Events
---
Rabbi Drorah Setel's May 17 Message
Shavuot is a major holiday that gets treated like a minor one. I think there are a number of reasons for this. First, unlike the other festivals of Sukkot and Passover, it only lasts one day, rather than seven. Additionally, in contrast to those other holidays, the Torah does not provide Shavuot with an engaging home ritual, like dwelling in a sukkah or having a seder. For those of us who grew up attending Reform Jewish religious school, Shavuot was the occasion for graduation and/or Confirmation ceremonies but not something we learned about in class.
Our Covid-19 Policy
We value the health and safety of all who worship, celebrate, and learn with us. We want to take care of each other and are particularly conscious of protecting the most vulnerable among us. For that reason, we ask that  attendees at our in-person services, celebrations, and events (whether held indoors or not) wear masks. It is essential that masks be worn properly, as described by the CDC.
Thank you for your understanding and cooperation.