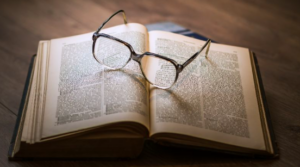 Tuesdays, Nov 8, 15, 22, and 29, 11am – 12 noon in the Erdle Lounge at the JCC
This 4-week series of classes taught by Rabbi Drorah Setel for adults is free of charge and open to the community. The classes are sponsored by Temple Emanu-El, Lifespan, the JCC, and the Jewish Federation of Greater Rochester. Registration is required. [Image by Dariusz, curtesy of Pixabay]
---

The days are getting colder….The nights are getting longer….It's time to start thinking about Hanukkah! The first candle is lit on Sunday evening, Dec 18, and all of the candles are lit on Sunday evening, Dec 25.
Hanukkah party: Sunday, Dec 18, 4pm in the Erdle Lounge at the JCC. Bring your menorah! We'll have refreshments and a short program including music and storytelling, with places to spin dreidel, light our menorahs, and do some crafting. 
Candle lighting together via Zoom: Monday, Dec 19 – Sunday, Dec 25 (except for Friday night), 6:15 – 6:30pm via Zoom. Join us for a short but sweet Zoom gathering to light our candles, sing a song, and share stories – about 15 minutes each night. 
We hope you'll join us!
קהילת עמנו אל
K'hilat Imanu El – Our Emanu-El Congregation
תקון אולם
Tikkun Olam
Mending the World
Shalom and thanks for visiting our Temple Emanu-El website
We are a Reform Jewish Congregation in Rochester, New York. Our members are Jews by birth, Jews by choice, and those drawn to Judaism, including multiracial, LGBTQ+, and interfaith households. We see ourselves as a family, where everyone's participation is sought and appreciated. We invite you to attend our services and events, and share in our warm, informal approach to Reform Judaism.
This Week at Temple Emanu-El
Friday, Nov 25, 7pm in the Erdle Lounge at the JCC
Saturday, Nov 26, 9:30am and 10:35am via Zoom
Sunday, Nov 27, 10am via Zoom
Tuesday, Nov 29, 11am in the Erdle Lounge at the JCC
Our Covid-19 Policy
We value the health and safety of all who worship, celebrate, and learn with us. We want to take care of each other and are particularly conscious of protecting the most vulnerable among us. For that reason, we ask that  attendees at our in-person services, celebrations, and events (whether held indoors or not) wear masks. It is essential that masks be worn properly, as described by the CDC.
Thank you for your understanding and cooperation.
Rabbi Drorah Setel's Nov 9, 2022 Message
During my recent time off, I had a chance to catch up on some of the reading and watching on my To Do list. Among these was seeing the Ken Burns documentary on The US and the Holocaust. I can imagine that those of you who have had a chance to see it were as moved, angered, and distressed as I was by the time I finished. There were many topics it raised that are worthy of consideration and discussion but there were several that stood out for me because they touched on contemporary issues with which many of us are grappling.
Read Rabbi Setel's Entire Message
Also from Rabbi Setel
Here are Jewish resources for those wishing to respond to the situation in Ukraine:
HIAS –
www.hias.org
. HIAS is a refugee aid organization currently working with the Kyiv-based NGO Right To Protection (R2P), which has 162 staff members on the ground as well as organizations taking in refugees in Poland and Moldovia.
World Union for Progressive Judaism – www.wupj.org. For those wishing to donate specifically to the Ukrainian Jewish community, consider giving to the WUPJ Ukraine Crisis Fund.