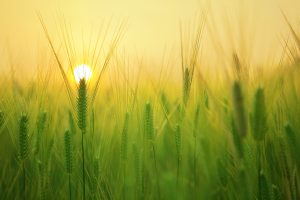 Join us for our Shavuot Celebration – Outside and In-Person!
Sunday, May 16, 10am-noon, at our new location at the JCC. 
THE EARTH TEACHES TORAH: Rabbinic legend tells us that when the Ten Commandments were given on Mt. Sinai, the mountain burst into flower and each word spoken carried a unique fragrance from one end of the universe to the other. To prepare for Shavuot, the holiday celebrating that moment at Sinai and the gift of Torah, Temple Emanu-El invites you to join with us in exploring earth-based Jewish teachings for the holiday incorporating all our senses. Through song, story, artistic expression, and connection with our natural surroundings, we will offer an outdoor program for all ages and abilities. For more information, click HERE. As with all of our offerings, visitors and guests are warmly welcome to attend.
קהילת עמנו אל
K'hilat Imanu El – Our Emanu-El Congregation
עבודה
Avodah – Celebration
תקון אולם
Tikkun Olam – Mending the World
Shalom and thanks for visiting our Temple Emanu-El website
We are a Reform Jewish Congregation in Rochester, New York. Our members are Jews by birth, Jews by choice, and those drawn to Judaism, including multiracial, LGBTQ+, and interfaith households. We see ourselves as a family, where everyone's participation is sought and appreciated. We invite you to attend our services and events, and share in our warm, informal approach to Reform Judaism.

Our Services and Events This Week
Friday, May 14, 7pm
Saturday, May 15, 9:30-11:30am
Sunday, May 16, 10am-noon
Sunday, May 16, 6:30pm (Yizkor), 7pm (Shavuot)
Monday, May 17, 12:15–12:45pm
See our full calendar of services and events.