---
It's Summer!

From July 1 onwards, our Shabbat services will start at 6pm and be in-person. A Zoom option to watch from home will be offered as often as possible. Check each week's Shabbat service entry for more information. We can't wait to be together!
---
Mark Your Calendars!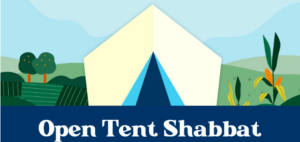 On July 15, we will celebrate Shabbat with the Rochester Jewish community. At 6pm, Temple Emanu-El and Temple Beth David will have a joint Shabbat service in the courtyard at the JCC. At 7pm, we will join with other members of Rochester's Jewish community for a picnic dinner and a discussion of Sh'mita under the tent behind the JCC.
Participants should bring their own dairy or vegetarian picnic dinner. Challah, wine, drinks, and desserts will be provided. Please visit our Services & Celebrations page to register for the picnic so that we know how much food and drink to have on hand.
---
An Opportunity to Contribute to Healing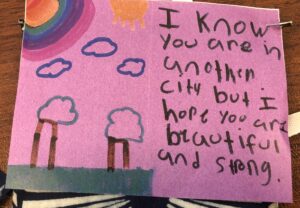 Temple Emanu-El is sponsoring a special way of caring for the students at Robb Elementary School in Uvalde, Texas who survived the recent horrific attack. The students at Eugenio Maria de Hostos Charter School in Rochester wrote messages of comfort that have been sent, along with a small lavender chamomile pillow, to each of the more than 500 students at Robb Elementary School. In Denise Lippa's words: "Each time one of these kids leans a cheek next to this subtle, soothing scent, a flood of love will be rekindled."
Donations towards the purchase of the pillows and the shipping cost are still needed and deeply appreciated. Checks made out to Temple Emanu-El can be sent to our office at 1200 Edgewood Ave, Suite E, Rochester, NY 14628; please mark them as being "for Uvalde."
Thank you for supporting this worthy endeavor!
---
קהילת עמנו אל
K'hilat Imanu El – Our Emanu-El Congregation
תקון אולם
Tikkun Olam
Mending the World
Shalom and thanks for visiting our Temple Emanu-El website
We are a Reform Jewish Congregation in Rochester, New York. Our members are Jews by birth, Jews by choice, and those drawn to Judaism, including multiracial, LGBTQ+, and interfaith households. We see ourselves as a family, where everyone's participation is sought and appreciated. We invite you to attend our services and events, and share in our warm, informal approach to Reform Judaism.
This week at Temple Emanu-El
Friday, July 1, 6pm at the JCC – NEW TIME
Saturday, July 2, 9:30am and 10:35am
Tuesday, July 5, 7:30pm 
See our full calendar of services and events.
Our Covid-19 Policy
We value the health and safety of all who worship, celebrate, and learn with us. We want to take care of each other and are particularly conscious of protecting the most vulnerable among us. For that reason we ask that all attendees to any of our in-person services, celebrations, and events bring proof of COVID vaccination and wear masks. Thank you.
Thank you for your understanding and cooperation.
Rabbi Drorah Setel's June 15, 2022 Message
This is the second year that Juneteenth will be observed as a federal holiday in the United States. Unlike Thanksgiving or the Fourth of July, Juneteenth has yet to develop customs and observances that permeate American society. Many Americans who descend from those legally (if not actually) freed by the Emancipation Proclamation celebrate with family picnics and community events. Until recently, however, these events attracted few, if any, non-Black people.
Click here to read the entire message.
Also from Rabbi Setel
Here are Jewish resources for those wishing to respond to the situation in Ukraine:
HIAS –
www.hias.org
. HIAS is a refugee aid organization currently working with the Kyiv-based NGO Right To Protection (R2P), which has 162 staff members on the ground as well as organizations taking in refugees in Poland and Moldovia.
World Union for Progressive Judaism – www.wupj.org. For those wishing to donate specifically to the Ukrainian Jewish community, consider giving to the WUPJ Ukraine Crisis Fund.