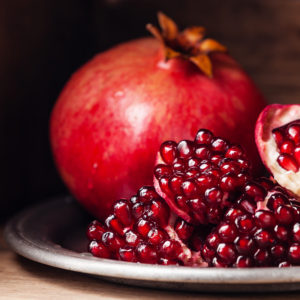 Please join us for our Shabbat services every Friday evening.
These are always followed by an Oneg Shabbat where you can enjoy conversation with our members along with the tasty sweetness of the Sabbath.
We'd love to have you join us at any of our services – just check the listing below for times. Or, if you'd like more information ahead of a visit, please contact Rabbi Setel (rabbisetel@gmail.com) or our Temple Emanu-El Membership Chair, Marty Nemeroff (mnemerof@rochester.rr.com).
We look forward to meeting you!
Upcoming Shabbat Services
Friday, Nov 15, 7:30pm
Shabbat Service followed by Oneg
Friday, Nov 22, 6pm
Short, lively musical Shabbat Service followed by community pot luck dinner. Please rsvp by Wednesday, Nov 20 to Randy Perlson (585-729-1588, rperlson@yahoo.com) or reply online, so that we can plan and set up ahead of time.
Friday, Nov 29, 7:30pm
Shabbat Service followed by Oneg
Friday, Dec 6, 7:30pm
Shabbat Service followed by Oneg
Friday, Dec 13, 7:30pm – Human Rights Shabbat
Shabbat Service followed by Discussion Oneg. Our speaker will be Iman Abid, Director of the Genesee Valley Chapter of NY Civil Liberties Union.
Friday, Dec 20, 7:30pm
Shabbat Service followed by Oneg
Friday, Dec 27, 6pm – Hanukkah Celebration and Potluck Dinner
Hanukkah celebration and community potluck dinner with latkes. Free, family-friendly, and open to the community. RSVP with your dish-to-pass by Wednesday, Dec 25, to Randy (585-388-5211, rperlson@yahoo.com) or click RSVP-online.
Our Shabbat services are led by Rabbi Drorah Setel and our cantorial soloist, Charlene Sommers. The services are relaxed and informal. Some folks like to dress up; others come in jeans. Along with the familiar prayers and songs, we share upcoming travel plans, followed by the traveler's blessing; names of family and friends needing healing of the body or spirit, followed by the Misheberach; moments of happiness from the previous week, followed by a blessing for those with simchas; and names and memories of those who died in previous years, followed by Mourner's Kaddish. It's not unusual during a service for attendees to raise their hands to ask a question, or for Rabbi Setel to ask questions of the attendees.
On the first Shabbat of the month, we generally include birthday blessings – inviting people with birthdays that month up to the bimah to receive a personal blessing (and a honey stick for sweetness). Once a month, Rabbi Setel or an invited speaker leads a discussion during the oneg on any of a variety of topics. We also generally have an early, short musical Shabbat service once a month, followed by a pot luck Shabbat supper – a very relaxed way to welcome Shabbat and meet our members and friends.
Click here for our full calendar of services and events.