Welcome to Temple Emanu-El!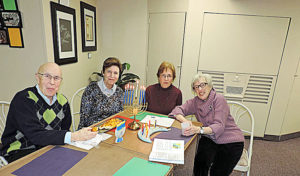 Thank you for your interest in our congregation. Our focus is on community, learning, worship, and friendship. This year we will be offering many diverse and exciting programs – there is something extra going on almost every week at Temple Emanu-El. 
Please join us for our Shabbat services. These are always followed by an Oneg Shabbat where you can enjoy conversation with our members along with the tasty sweetness of the Sabbath. On the fourth Friday of the month, we generally have a short musical Shabbat service, followed by a pot luck Shabbat supper – a very relaxed way to welcome Shabbat and meet our members and friends. In addition, Temple Emanu-El offers classes, weekly Torah study, brunches with speakers, monthly Books and Bagels, holiday and life cycle celebrations, and more.
For families with children, or for anyone who wants to "do Jewish" with all ages, we offer a monthly Dorot (Generations) program that includes arts, cooking, dance, music, holidays, and exploration of Jewish texts, with a focus on tzedakah (Jewish giving). Our experiential Hebrew School without Walls includes the Dorot program plus individualized Hebrew reading instruction and bar/bat mitzvah preparation; summer camp and Israel experience; and teen travel. Hebrew School Without Walls is free to our members. Please email Rabbi Drorah Setel at rabbi@emanuelrochester.org for details. 
The High Holiday season is almost here. We're looking forward to sharing the holidays with friends both familiar and new. Our High Holidays services and events are open to everyone; tickets are not required. However, for security reasons, we need to know who is coming. If you are not a member, please contact Bernice in our Temple office (585-266-1978 or emanuel@rochester.twcbc.com).
Just a note about dues….At Temple Emanu-El, we have a dues pledge system, whereby members decide by themselves, based on their relationship to our community and their personal finances, how much they are comfortable giving every year. This is part of our overall philosophy that Temple Emanu-El exists to serve the needs of its members rather than vice versa.
We invite you to explore our website to learn more about us, and check our calendar for upcoming events. Just come when you want! You will be noticed and introduced around as soon as you walk in. Or, if you'd like more information ahead of a visit, please contact our Membership Team Chair, Martin Nemeroff  at mnemerof@rochester.rr.com. If you would like us to contact you, click "Contact Me," below, and fill out the form.
We look forward to meeting you!