Hebrew School Without Walls
At Temple Emanu-El, we understand that Judaism is about living life fully and joyfully.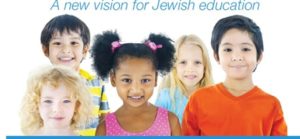 HANDS-ON
In our innovative pre-school through high school educational program, our students and  their families engage in Jewish traditions rather than just study about them.
MULTI-FACETED
Each month, our children and their families participate in our Dorot (Generations) program, which presents intergeneration activities such as Jewish cooking, arts, dance, music and text study. Each summer, the children attend one (or more) sessions at a Union for Reform Judaism or other Jewish summer camp or participate in a trip to Israel, subsidized through Temple Emanu-El. The program also offers retreats, and Jewish study trips for teens.
INDIVIDUALIZED
As they prepare for bar/bat mitzvah, our students work one-on-one with a Hebrew tutor and study individually with Rabbi Drorah Setel.
NATURAL
With our individualized Hebrew tutoring, personal bar/bat mitzvah preparation, experiential activities, retreats, and trips, our program will immerse your child in Jewish life in a way that is natural, personal, and exciting.
COME MEET US
Please join us at any of our services or events, especially a Dorot session. We'll be glad to sit down with you afterwards to talk. Or contact Rabbi Drorah Setel for an individual appointment (585-266-1978, rabbisetel@gmail.com).