Sunday Morning Brunches: Our brunches feature a variety of topics and speakers from the community. Each month, different guest chefs outdo each other in creating a delicious meal. We ask for $6 to help defray the cost of the food. Open to the community.
Books and Bagels & Rabbi's Book Club: We meet one Sunday each month to discuss books of Jewish interest and we'd love to have you join our conversations. Books and Bagels, and Rabbi's Book Club, alternate every other month. During Books and Bagels, we bring in books we've read and present them to the group – lively discussions always ensue! During Rabbi's Book Club, we join Rabbi Drorah Setel in reading and discussing some of her favorite Jewish books, which are posted ahead of time. (If you have any difficulty obtaining the book (financial or otherwise), Rabbi Setel will be happy to help.) Open to all; free of charge to Temple Emanu-El members. Non-members are asked for a donation of their choice when attending the Rabbi's Book Club. For further information or to check that we're meeting, contact Carl (585-266–6982, carlwetzstein38@gmail.com).
Torah Study: Chevra Torah meets every Saturday morning from 10-11:30am for in-depth discussions of the weekly Torah portion. Led by Rabbi Drorah Setel, we weave together traditional commentaries with contemporary perspectives and the wisdom of our own experience. Free and open to the community – visitors and guests are warmly welcome.
Men's Club: Our Men's Club meets at 9am on the second Tuesday of each month for coffee at Panera's, 12 Corners, Brighton. For more information or to RSVP, click here.
2019 – 2020 Brunches
Sunday, Nov 10, 11am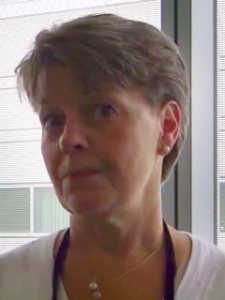 Jody Lehr Waite, "Behind the Veil – Revealing the Realities of Life of Saudi Women"
Waite writes, "Many women throughout the world live behind a veil, whether real or perceived. The veil may be imposed by culture, religion, tradition or politics and may have existed for millennia. This presentation explores the various elements within Saudi Arabia which enable those in power (whether religious or political) to maintain women's subjugation to men with a glimmer of hope towards the future."
Sunday, Dec 8, 11am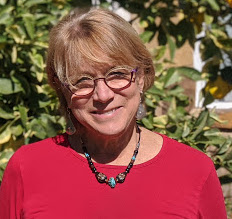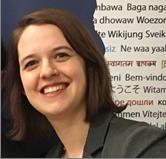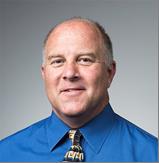 Dr. Sandra Mitzner, Hannah Vickner Hough, Esq., and Cary M. Jensen will present a discussion entitled, "Asylum Seekers at our Southern Border:  Dividing Desperate Families and What About Tikkun Olam?" Dr. Sandra Mitzner is a Board Certified Psychiatrist with expertise in Child and Adolescent Psychiatry, and the former Medical Director of the Villa of Hope. Hannah Vickner Hough, Esq. is the Immigration Program Director for the Legal Aid Society of Rochester. Cary M. Jensen is the Legal Counsel and Director of International Services Office at the University of Rochester.
Sunday, Jan 12, 11am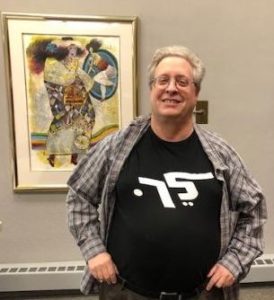 Michael Argaman, "The Political Systems and Social Divisions in Israel."
Michael Argaman grew up in Rochester and made aliya to Israel at age 18. He lived there for 15 years, including being a member of a kibbutz on the border with Gaza, serving in the IDF, earning a degree in economics at Tel Aviv University, and being active in the Israeli peace movement. He returns to Israel frequently, including for each election, to campaign and vote. As we approach the third election in less than one year, Michael will discuss the Israeli political system and the multiple divisions in Israeli society.
Sunday, Feb 9, 11am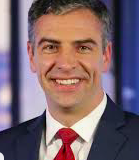 Adam Chodak, News Anchor and Managing Editor at WROC Channel 8 Rochester, will speak on the topic, "Broadcast News." Adam is a Native "Rochesterian" and a Syracuse University graduate. At SU, he studied journalism, politics and the Middle East. He worked in TV in Syracuse, Boston and Denver before returning home to work – first at WHAM, then News 8.
Adam will speak about the roles of a local journalist and a local station vs those of a national journalist and a national network. He will also touch on the media coverage of anti-Semitic incidents and, the issue as a whole, as well as the issues of bias and the current President's accusations that journalists are the "enemy of the people."
Sunday, Apr 19, 11am – POSTPONED
Shane Wiegand: The History of Segregation and Racist Policy in the Rochester Region.
Shane is a fourth grade teacher in the Rush Henrietta Central School District. He attended SUNY Geneseo and earned his Bachelor's degree in Childhood and Special Education and a Master's degree in Childhood Multicultural Education. Shane and his wife Jennie live in the Beechwood Neighborhood. Shane serves as treasurer on the board of the Beechwood Neighborhood Coalition, sits on the Connected Communities Housing Committee, and serves on the board of the City Roots Community Land Trust. Shane's given his presentation on the history of segregation and racist policy in the Rochester region over one hundred times at schools, universities, charities, businesses, and neighborhood meetings. He has also developed a curriculum for teaching elementary and middle school students the local history of redlining and the black freedom struggle. Recently he was appointed as an adjunct instructor in neurology at the University of Rochester.
2019 – 2020 Books and Bagels & Rabbi's Book Club
This year, we'll be meeting at 10am on Oct 27, Nov 24, Dec 29, Jan 26, Feb 23, Mar 22, Apr 26, May 24, and June 28 (in Seneca Park).